Embracingthe vision for
sport in Wales
The new Sport Wales strategy
Section 01 - Vision for sport
Vision
for sport in Wales
Background
The vision for sport was created following a vibrant national conversation with people in every part of the country. Visit site
Active nation
The vision is to create an active nation. We want as many people as possible to be inspired to be active through sport.
Everyone
The vision is for everyone. From people who don't see themselves as sporty to people who win medals.
Lifelong
The vision is for life and it responds to the needs of people at different stages of their life.
Enjoyment
The vision focuses on creating a wide range of positive experiences so everyone can enjoy sport.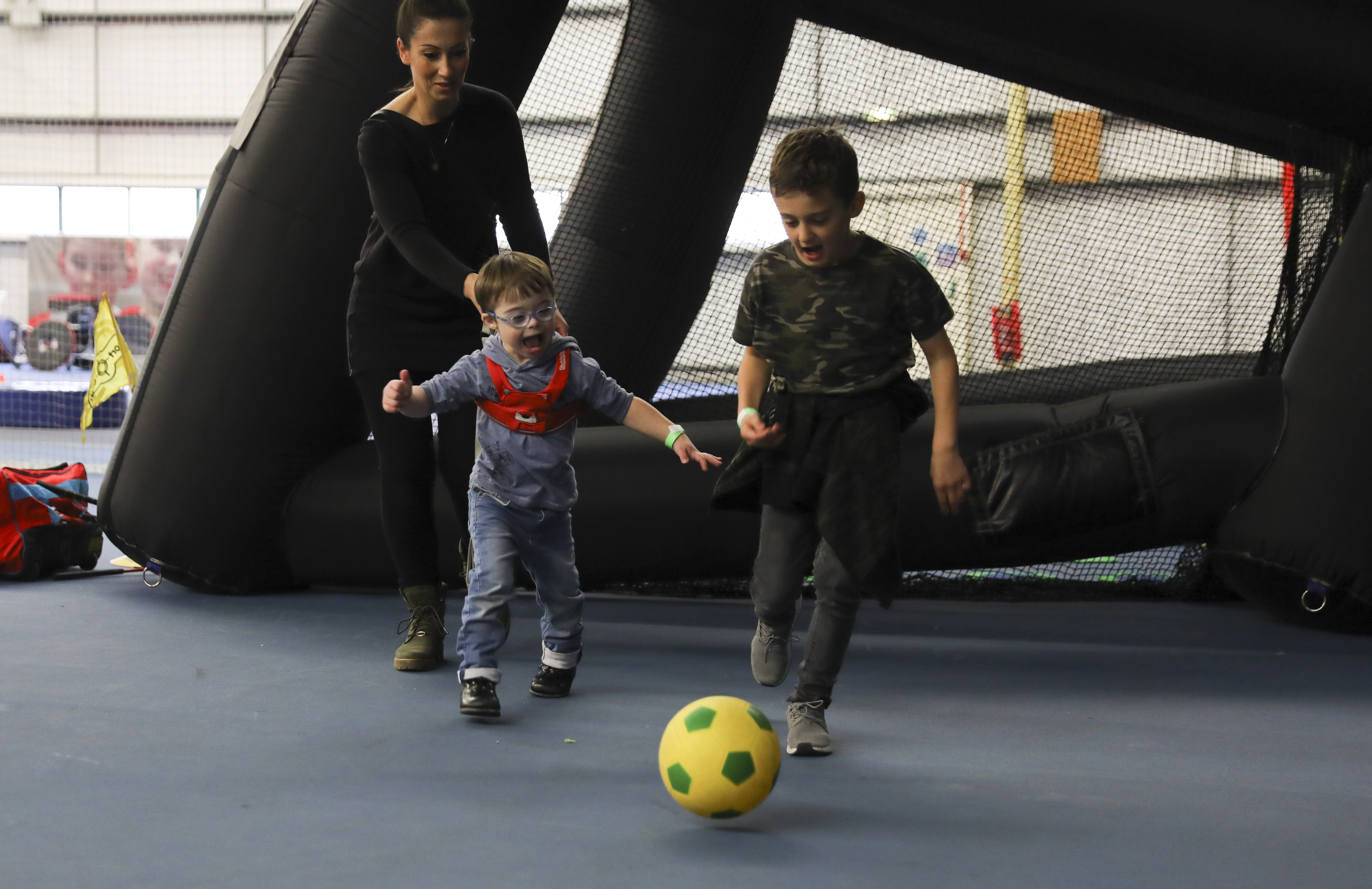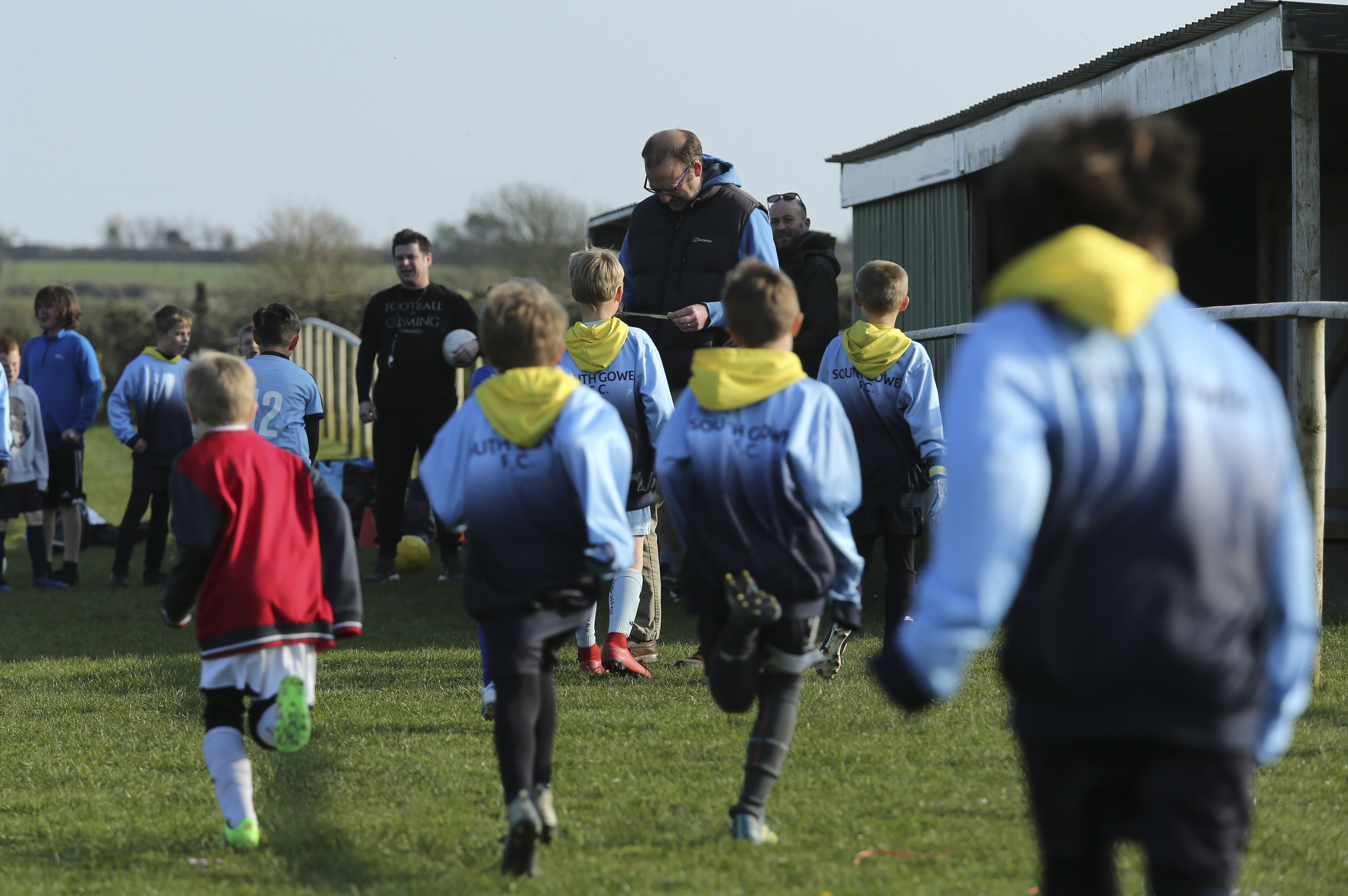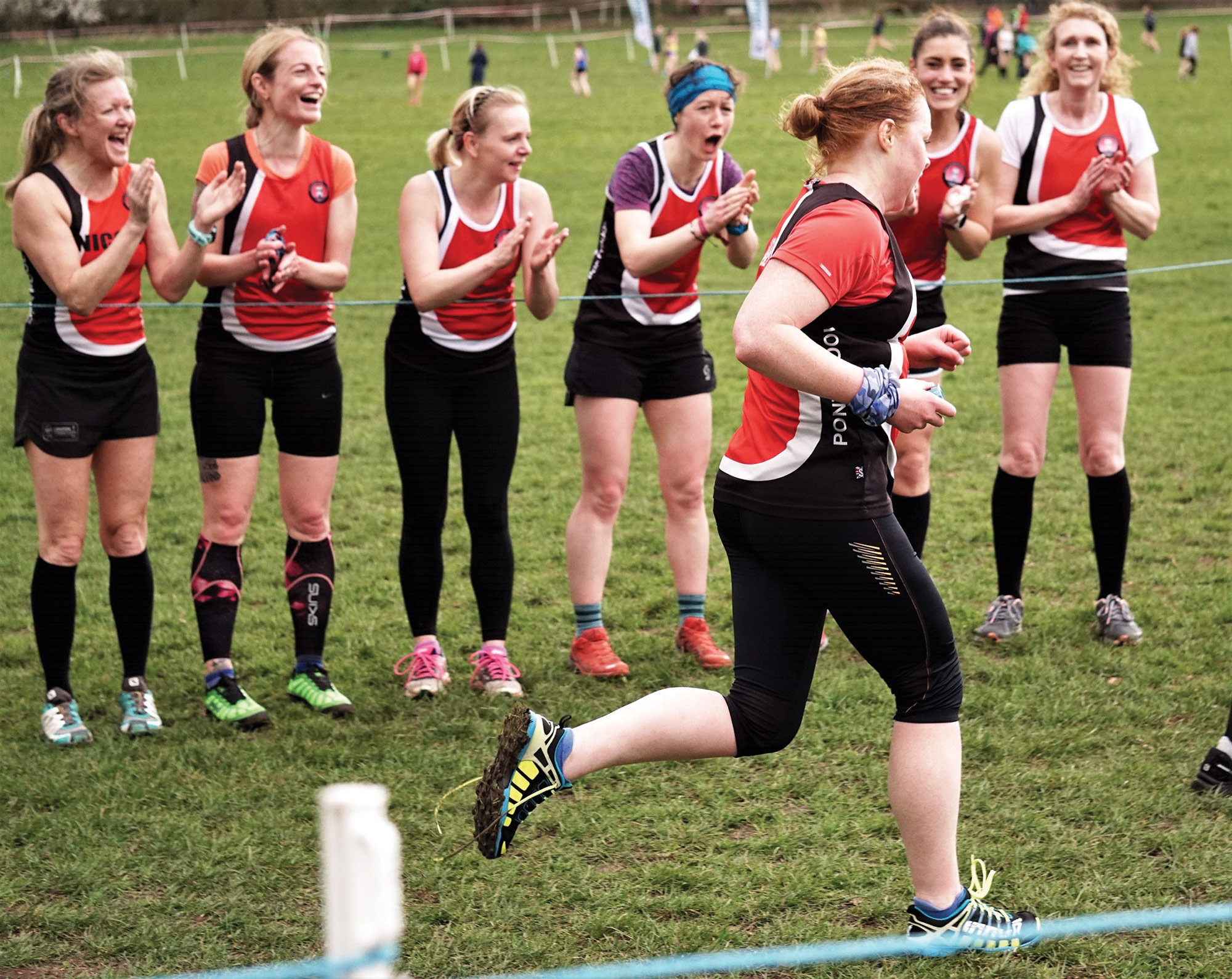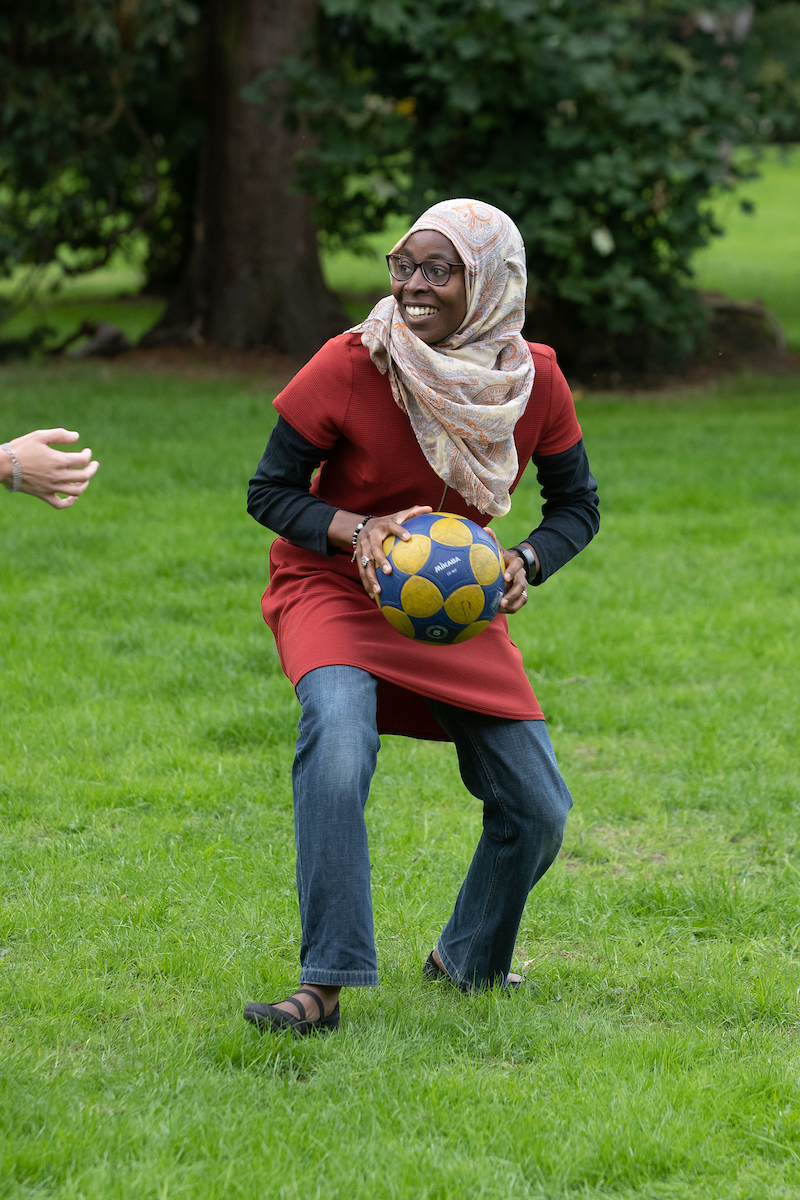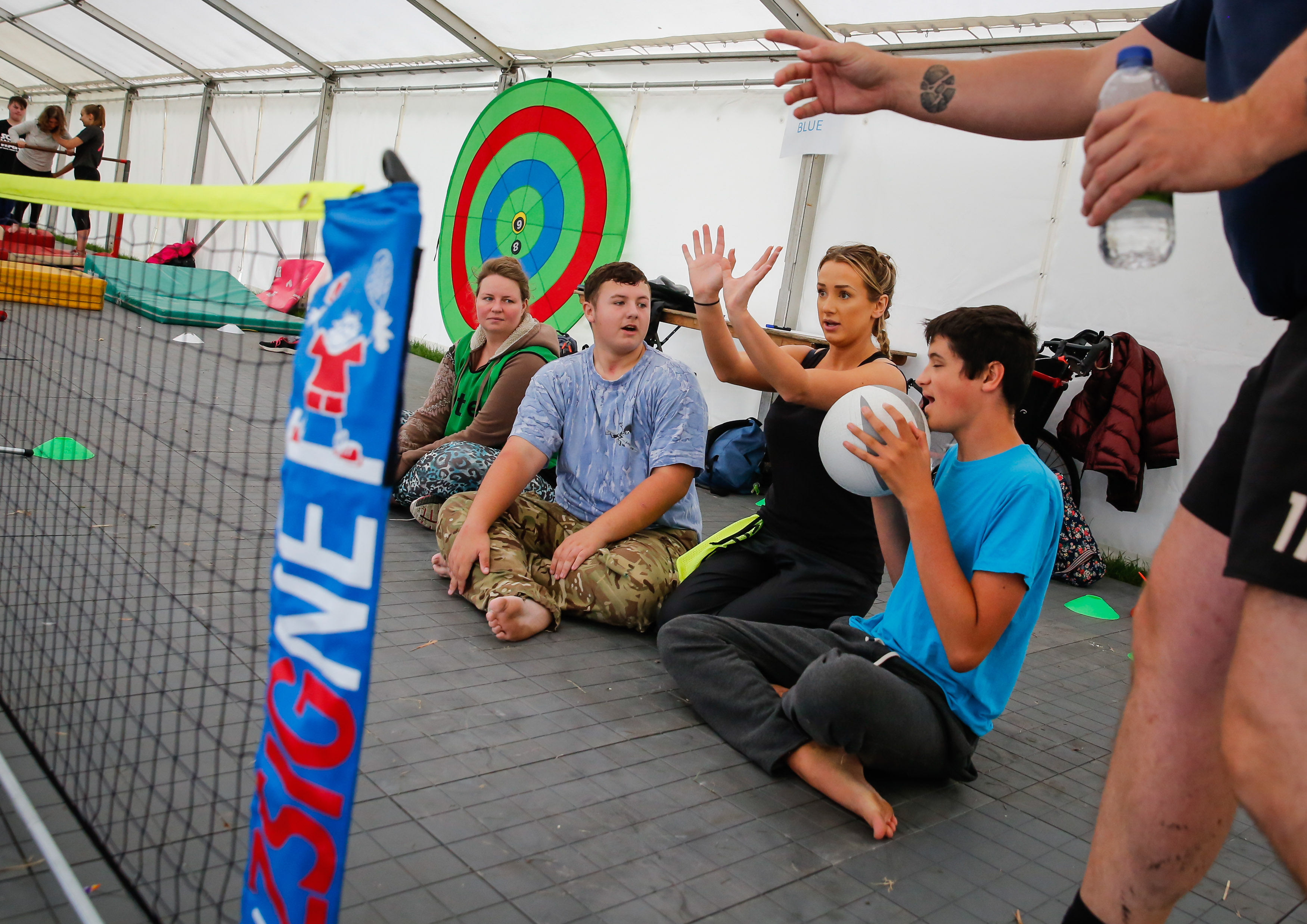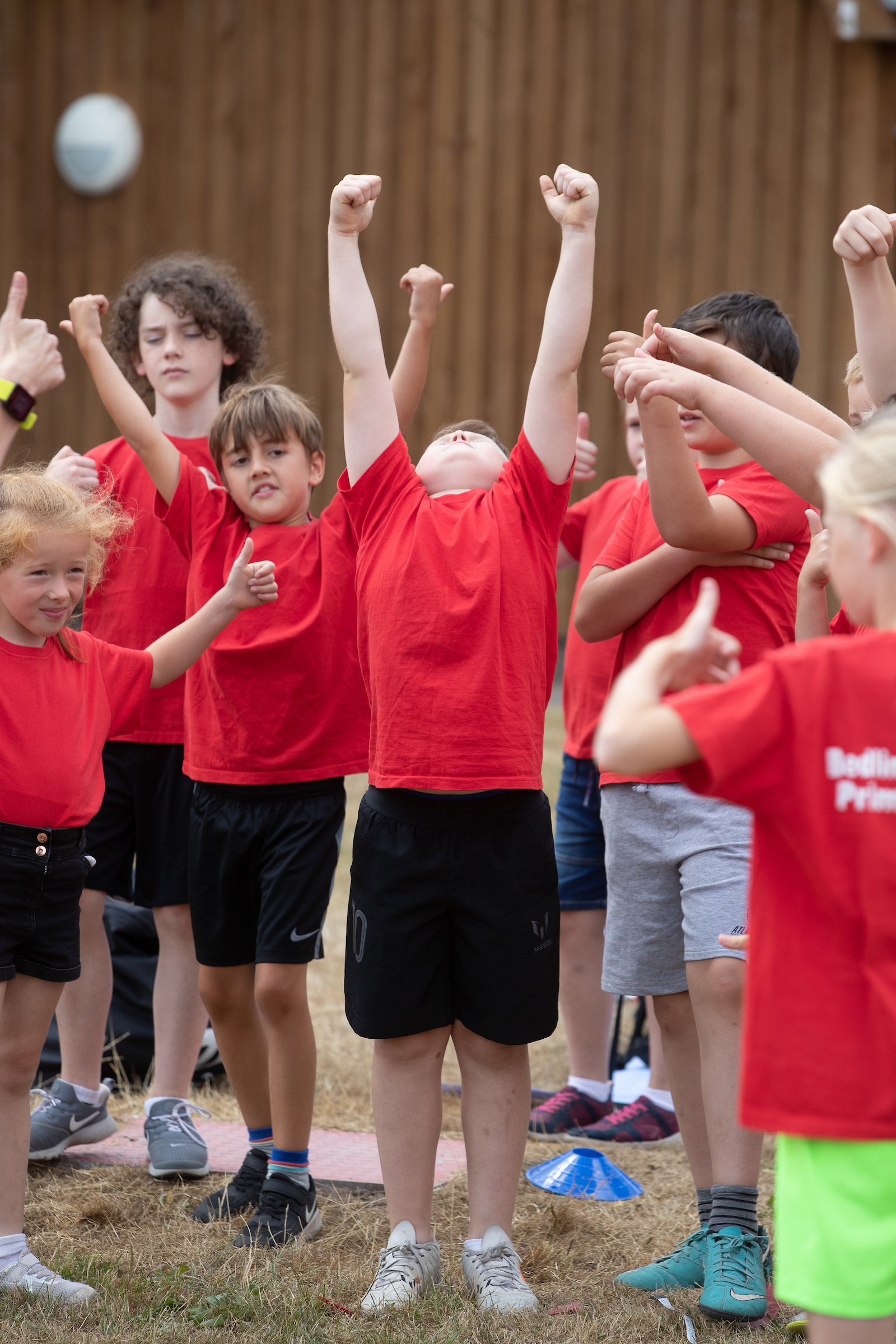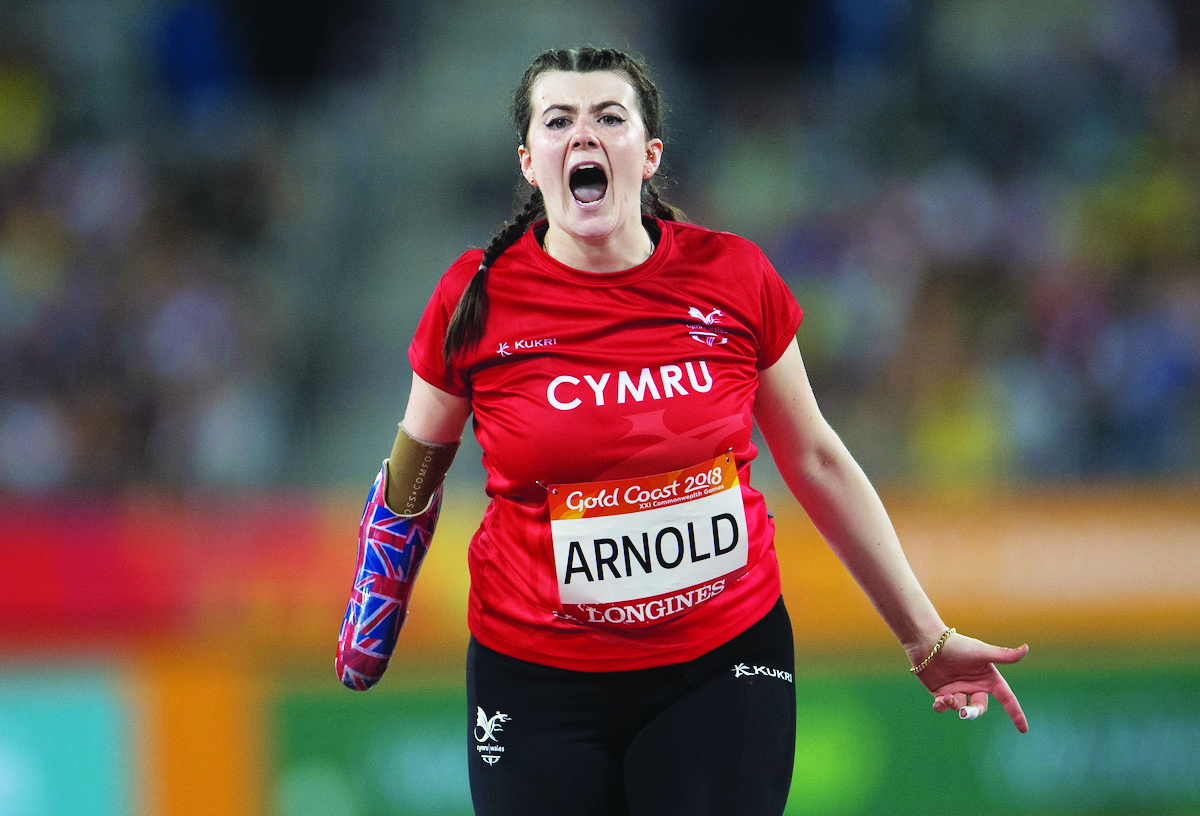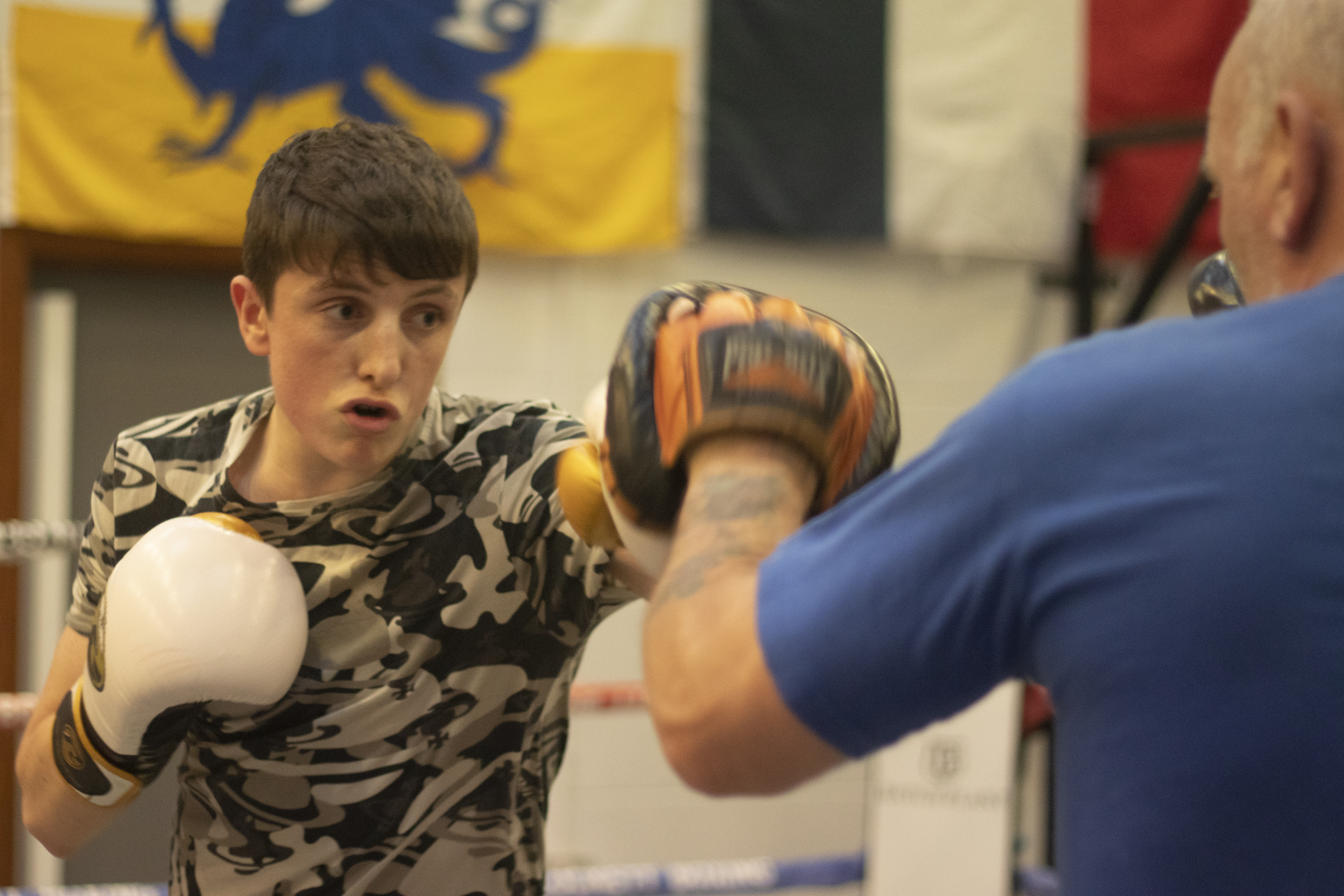 Section 02 - Vision for sport
Sport...
Whether you participate, support, deliver or succeed, this is what sport means to you. In your words.
01
Taking part
"I really enjoy coming to the club and making lots of new friends."
02
Togetherness
"When I was running and all my friends were like – 'go on Tyler, you can do it!' It just made me not want to stop running."
03
Safe
"This thing is important for people. Guys who, probably on a Friday night, are on the streets or maybe in trouble for stupid reasons."
04
Supportive
"It's very much a child-centred approach – we listen to the pupils, and we react upon what they want."
05
Competition
"The biggest competitor you have is yourself. So, it's all about being better than you were last time you came."
06
Empowering
"They get together with like-minded friends and start to develop their skills and think, 'Actually, I can do this. I've got something that I can show, I've got these skills'."
07
Sustainable
"The big benefit of being a multisport club is that we get to pool our resources. Being that we've got a number of people involved in more than one sport on a day-to-day basis, they're happy to get stuck in with lots of things."
08
Motivation
"The instructor was so helpful. She never made me feel like I wasn't good enough, she never made me feel like I needed to change anything. It just gave me the tools to start incorporating it into my life, so now I climb every week, I run about five times a week, I feel like I can give anything a go."
09
Accessible
"Anybody who walks through the door be it, non-disabled, disabled, young, old. It's about bringing everybody in and everybody being involved. Aberystwyth Basketball believes that non-disabled and disabled people can join in and take part in sessions together."
10
Community
"We're a really friendly bunch and we welcome anybody, no matter what their ability is to come and play and enjoy keeping fit."
11
Everyone
"We run a session and the children that attend wouldn't normally have an opportunity to become part of a mainstream lesson. It's tailored to their needs, and really does help people to just get out and get active."
12
Enjoyment
"Pupils we've never seen before – we didn't think we'd ever see after school – they turn up happy, and they leave even happier."
13
Celebration
"It was on my first ever outdoor climb. I'd climbed 300-foot up and I sat there by myself and I was looking at the sunset and I thought I'm living this life now!"
14
Tough
"I came and I thought, you know what? I feel fitter than some of these. I'm younger, I've been in the gym and I was wrong, because some of these women have been coming for a while. They're so fit, and energetic. I'd never seen anything like it before!"
15
Winning
"Winning the Commonwealth Games was a career highlight, because ever since I was a tiny kid I'd always wanted to win the Commonwealths."
16
Inclusive
"People who don't know English can come here and just enjoy the sport."
17
Pride
"I think coming from Wales and being able to compete for your country was a really special moment for me."
18
Fun
"It's really a fun-loving enjoyable environment and it's just a bonus that you get fit after it!"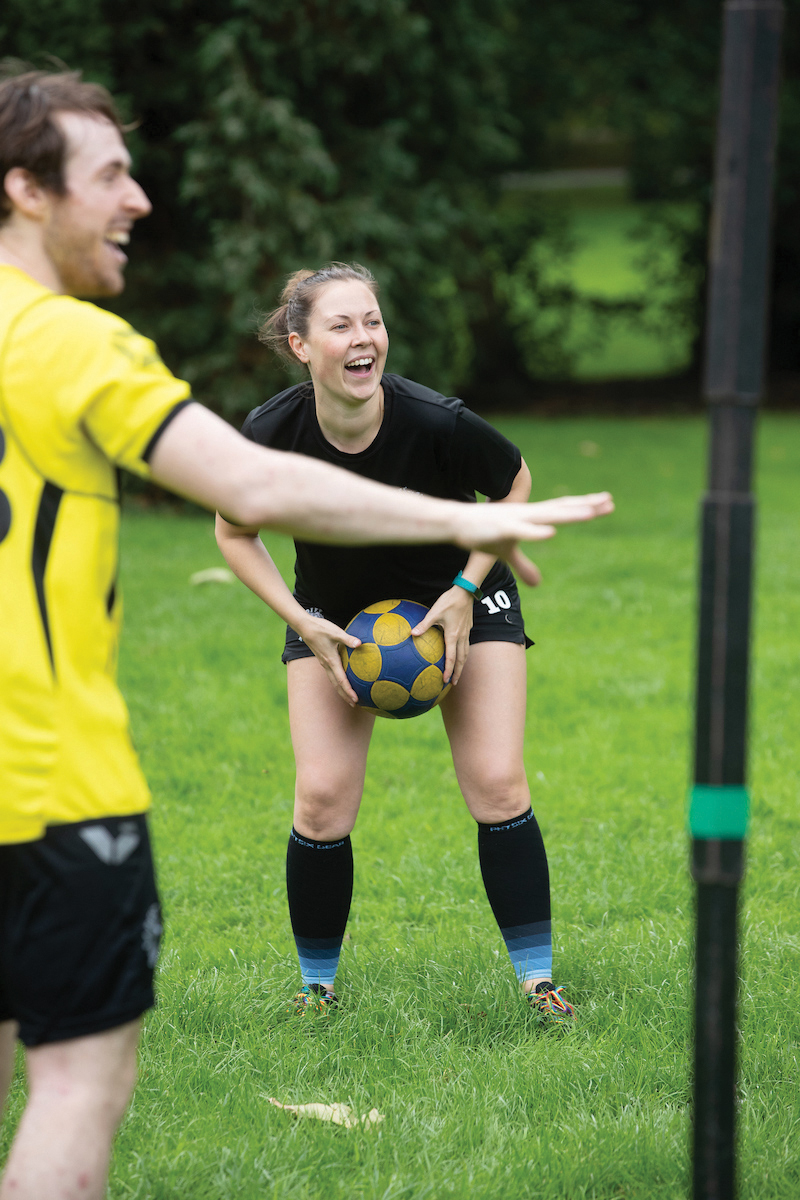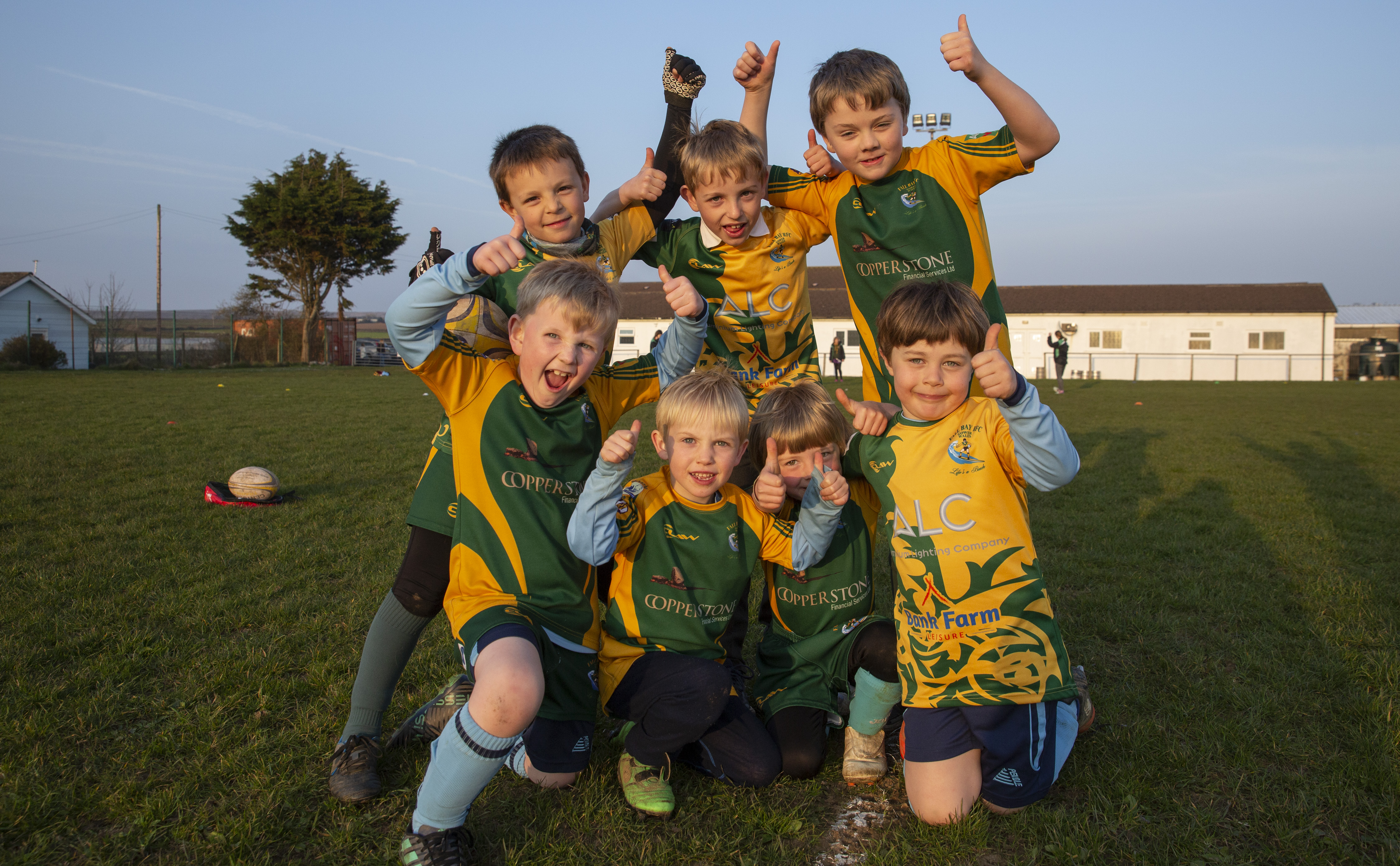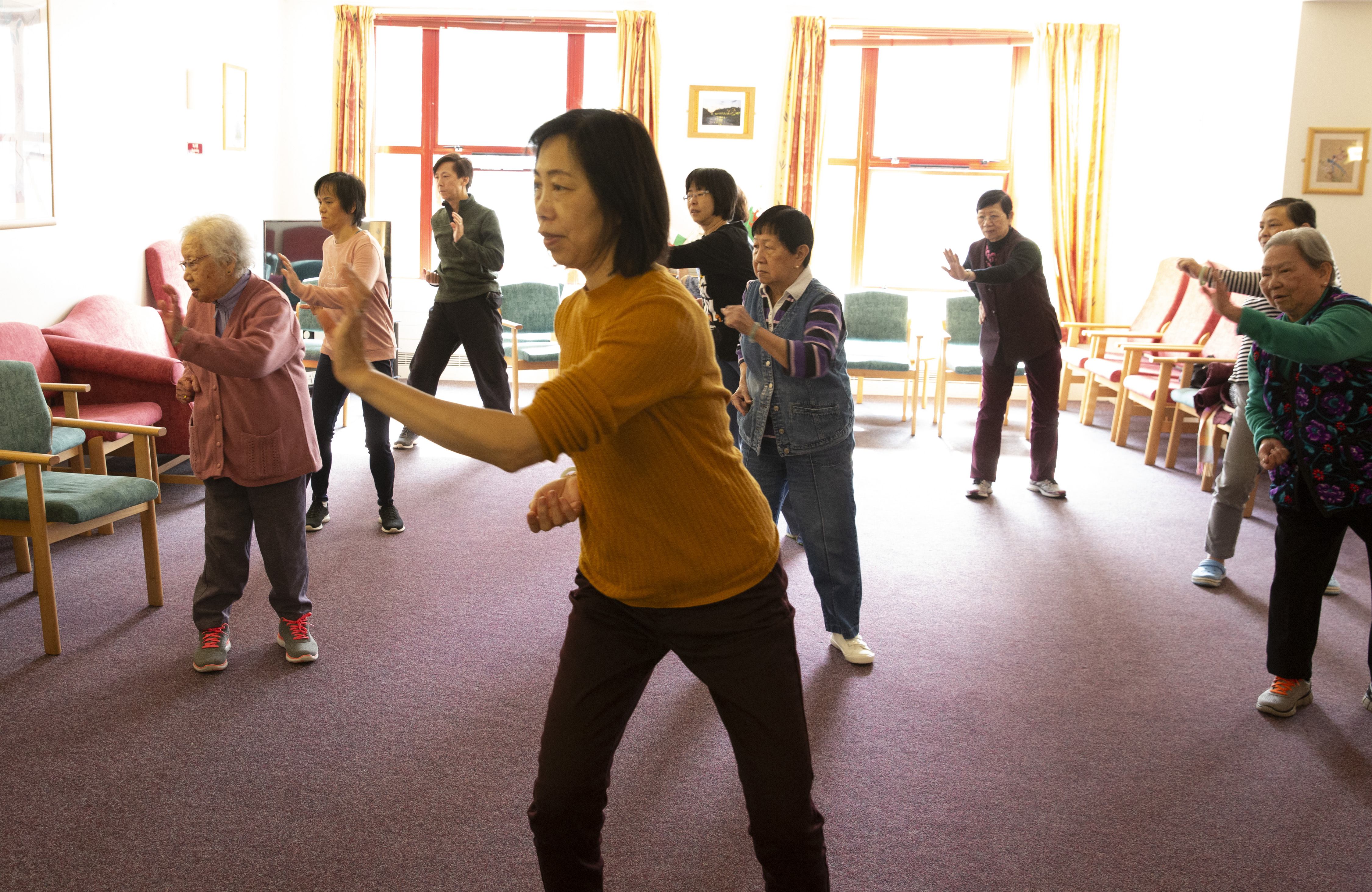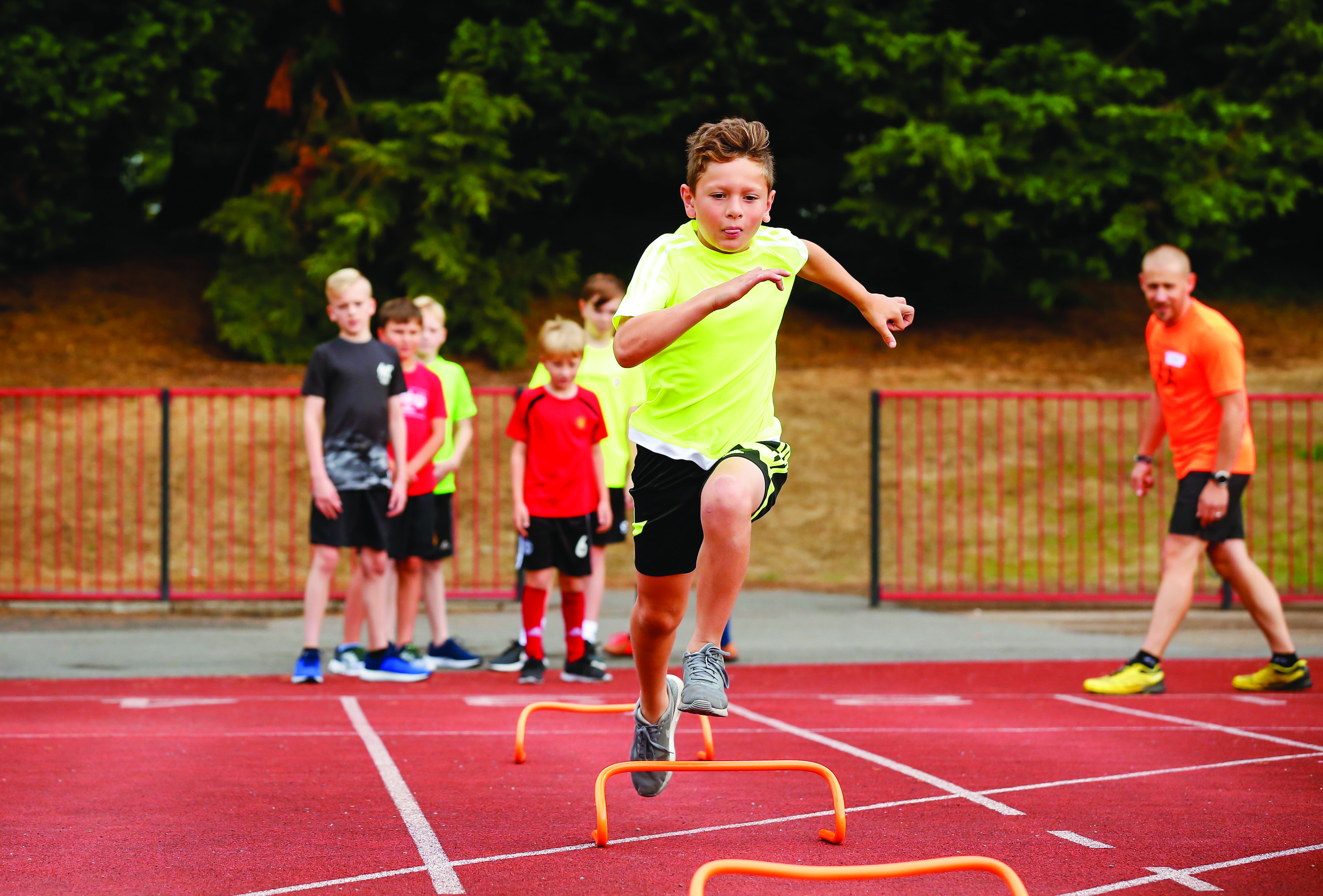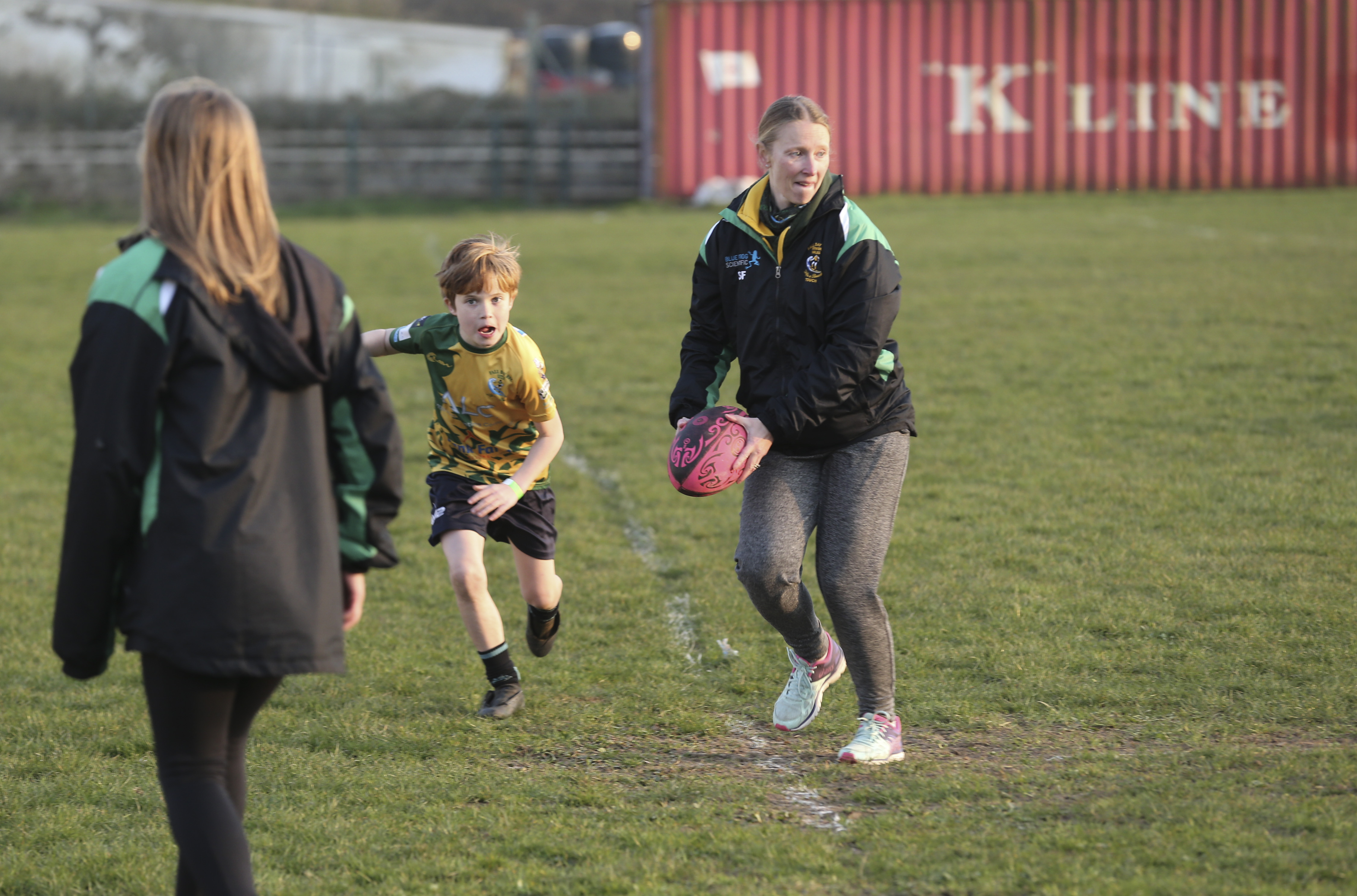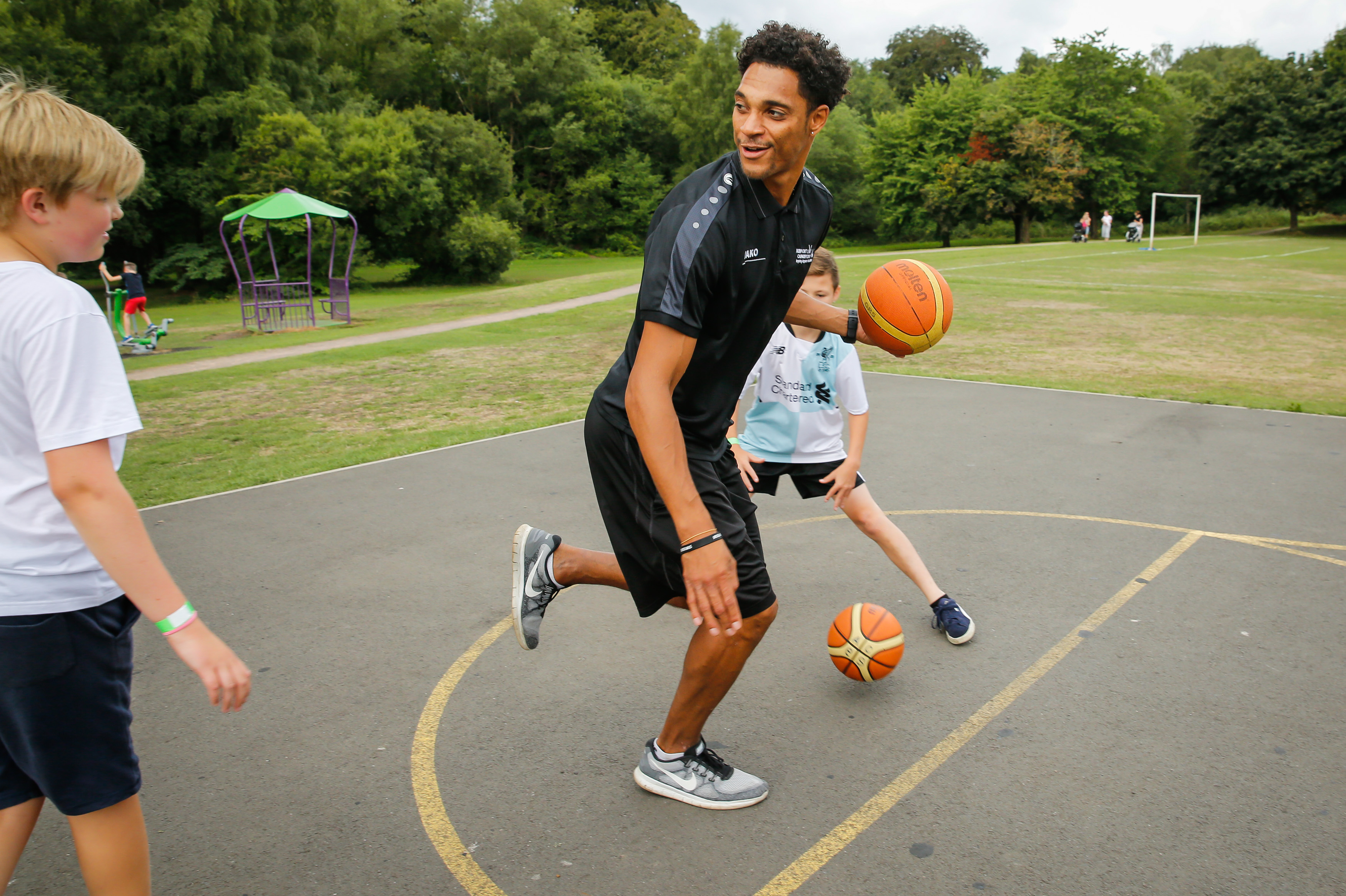 Section 03 - Benefits of sport
What we
know about
the benefits
of sport
Swipe Right
A nation with good mental health
Reduced risk of dementia, clinical depression and a reduction in the use of mental health services are just some of the benefits sport delivers for the nation's mental wellbeing.
The benefits of sport to mental health are highlighted in the Sport Wales commissioned Social
Return on Investment report. View more here.
A nation of communities
Sport helps bring people together. Surveys show that those who participate in sport feel less lonely, while volunteering in sport enhances an individual's well-being as well as social cohesion.
The impact of volunteering and sport's contribution to social capital, are highlighted in the Sport Wales commissioned Social Return on Investment report. View more here.
A physically healthier nation
Through sport we can ensure people live longer, healthier and happier lives. Ill-health prevention through sport generates a social value of £295.17m in health outcomes each year.
The benefits of sport to physical health are highlighted in the Sport Wales commissioned Social Return on Investment report. View more here.
A vibrant culture
Wales' sporting culture is critical to our international reputation. Studies have shown Wales is recognised for its sporting influence above other key indicators.
The influence of sport on Wales' international reputation are highlighted in the British Council's Soft Power Barometer. Access here.
A growing economy
Sport generates significant consumer expenditure, GVA and employment for Wales. Moreover, these are all areas where sport has a growing importance.
The contribution of sport to the Welsh economy is highlighted in the Sport Wales commissioned Economic Value report. View more here.
A skills-based population
Sport helps to develop the leadership, problem solving, communication and critical thinking skills we need for a modern-day economy. Transferable skills are best learnt through enjoyable activity.
The gender imbalance
Fewer women and girls participate in sport. Closing that gender gap and tackling the lack of confidence that still exists among female participants, will help ensure a benefit for all.
Figures showing girls participation in sport are available in the 2018 School Sport Survey. Access here.
Figures showing women's participation in sport are available in the 2017-18 National Survey for Wales. Access here.
The socio-economic gap
Evidence shows those from poorer backgrounds do fewer minutes of P.E. within the curriculum and fewer sessions outside school, even though they value its health benefits more.
Figures showing participation levels of children from different socio-economic groups are available in the 2018 School Sport Survey. Access here.
The ethnicity divide
We have seen good progress in closing the ethnicity divide, but evidence still shows that those from BAME groups are less frequently participating in sport
Figures showing participation levels of children from different ethnic minority groups are available in the 2018 School Sport Survey. Access here.
Figures showing participation levels of adults from different ethnic minority groups are available in the 2017-18 National Survey for Wales. Access here.
The life-cycle
From primary into secondary school; from education into the workplace; starting a family and growing older. A sporting offer needs to tackle the key drop-off points of activity.
Key drop-off points for children are highlighted in the 2018 School Sport Survey. Access here.
Key drop-off points for adults are highlighted in the 2017-18 National Survey for Wales. Access here.
Physical inactivity
1 in 8 4-5-year olds are overweight or obese. The percentage is 60% among adults. We need to get the nation moving and enjoying sport.
Obesity statistics have been available through the Welsh Government Healthy Weight, Healthy Wales consultation. View more here.
Section 04 - Our ambition
Our ambition
A pioneering organisation that enables sport in Wales to thrive – whenever, wherever, however and for life.
Sporting excellence
So often we hear that sport has improved people's well-being, self-confidence and motivation; that sport has provided people with the skills to reach their potential and achieve their goals; that sport has bound communities together and that it has promoted Wales to the world through excellence on a global stage.
Positive impact
There is plenty of evidence to endorse the positive impact taking part in sport has on our lives – whether we are participating, supporting, delivering or succeeding – and there are inspirational people working tirelessly throughout Wales to create an active nation. That is why we are passionate about our work and the people we work with.
Constantly evolving
The world we live in is constantly evolving and for sport to stay relevant for people in Wales we need to keep pace with the changes and adapt our approach. We can't just keep doing the same things and expect people to keep valuing sport. We need to innovate and be bold. We need to break down real and perceived barriers so that sport and leading an active life is an accessible choice for everyone. We need to challenge ourselves to think and behave differently.
Believe in change
At Sport Wales we believe in change, we believe in our partners, we believe in the power of sport and we are ready to shout about it.
We will align our culture, reinforce our belief and motivate our greatest asset: People.
Section 05 - Our purpose
Embracingthe vision for
sport in Wales
Section 06 - Our approach
Our approach
Slide right
01

Diversity of opportunity
People's reasons for being active and for participating in sport are not always predictable – they are as varied and complex as people's lives. They are not static; they change over time. Diversity of opportunity is needed if we are to enable sport in Wales to thrive.
This means moving away from thinking we can be certain about the future, assuming we know how to motivate people to take part in sport and measuring success based solely on numbers.
Instead we need to collect evidence to continually improve what we do and to demonstrate the impact that we are making. While there are certain patterns that can be observed and evaluated to inform our work, we need to accept that this will never be an exact science.
In recognising this, we will need to work in a very different way. We will need to take time to involve, understand and share insight to inform the development of agile and responsive opportunities that are accessible and applicable to all.
Our approach in the way that we work, the way that we talk and the way that we engage is evolving… We need to become comfortable with uncertainty and being able to work with clear intent, rather than absolute instructions and we need to be guided by the following principles:
People's reasons for being active and motivations for participating in sport are highly varied, never entirely predictable and are likely to change over time.
We must put people at the heart of what we do resulting in variable and flexible opportunities to be active and participate in sport – a move away from 'one size fits all' programmes.
The opportunities available need to change over time, adapting to the feedback from those who would like to be involved in them as well as those already participating.
Section 07 - Our pledge
We will: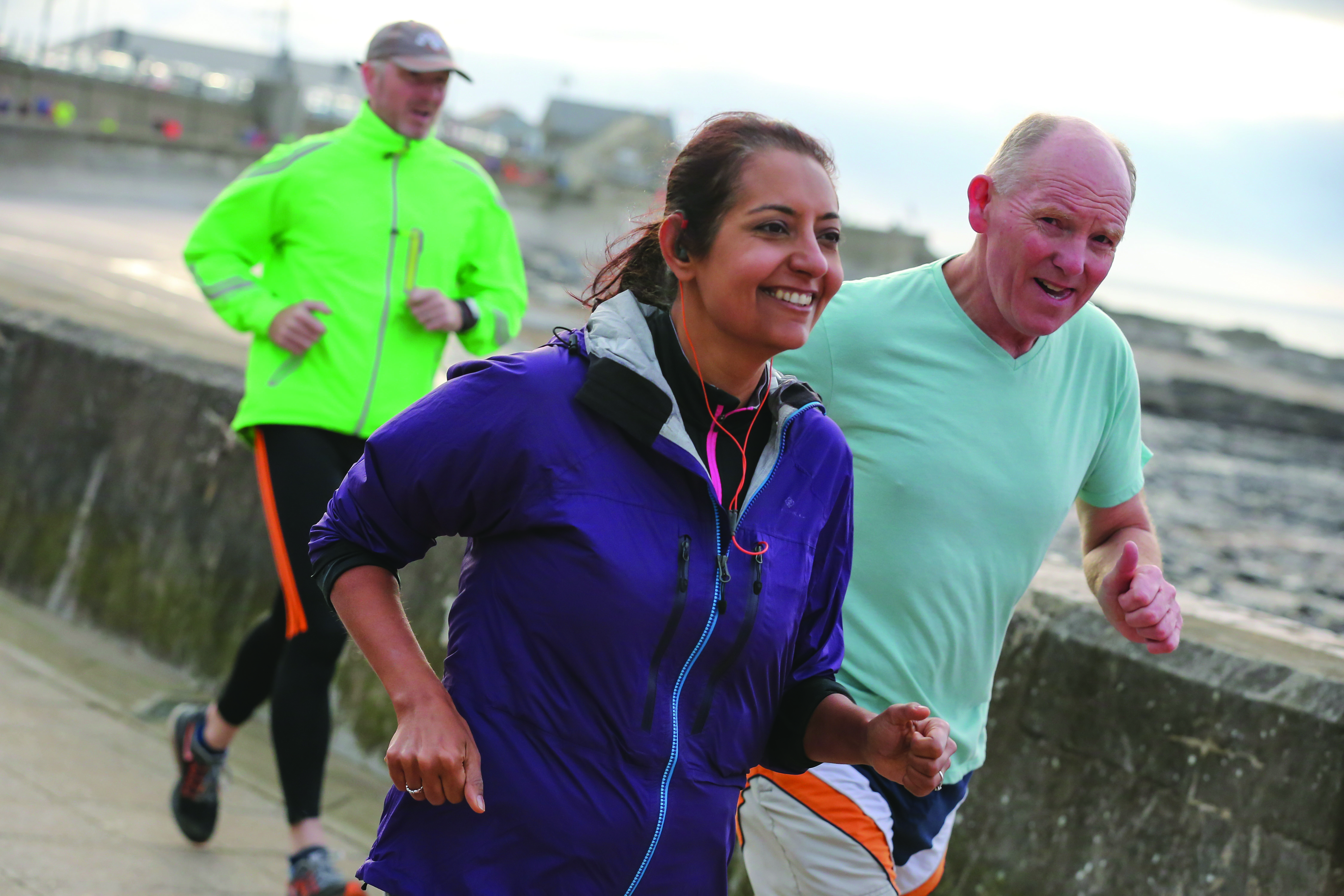 Learn together
Constantly exploring, testing and reviewing.

Deliver together
Sharing outcomes, nurturing open and honest relationships, providing robust feedback, constantly improving performance.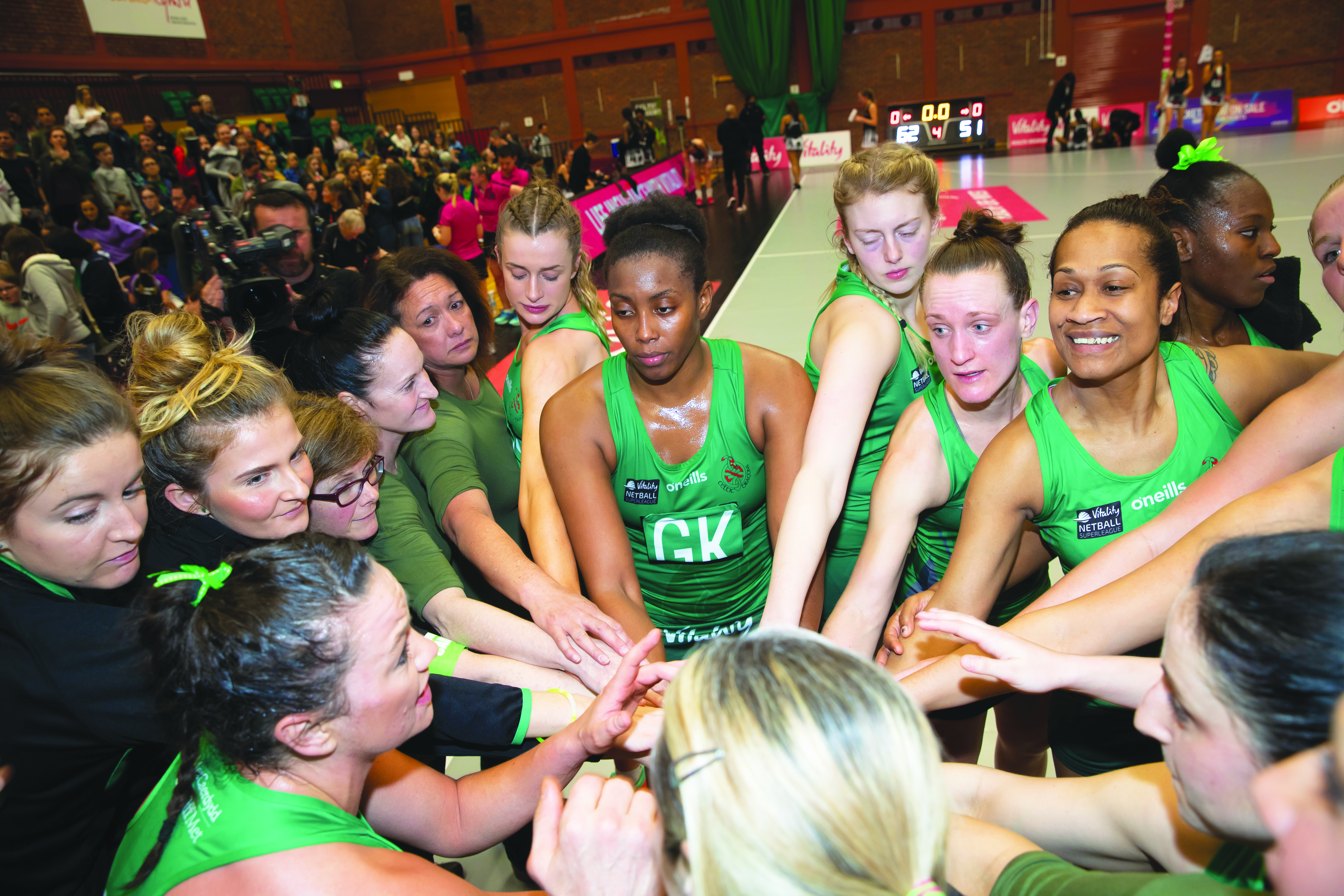 Celebrate together
Recognising our shared successes through effective partners.
By:

Acting with integrity
Understanding and respecting each other's culture and values. Promoting equality and diversity.
Adding value
Ensuring the optimum mix of support, challenge, investment, skills and expertise to achieve our shared outcomes.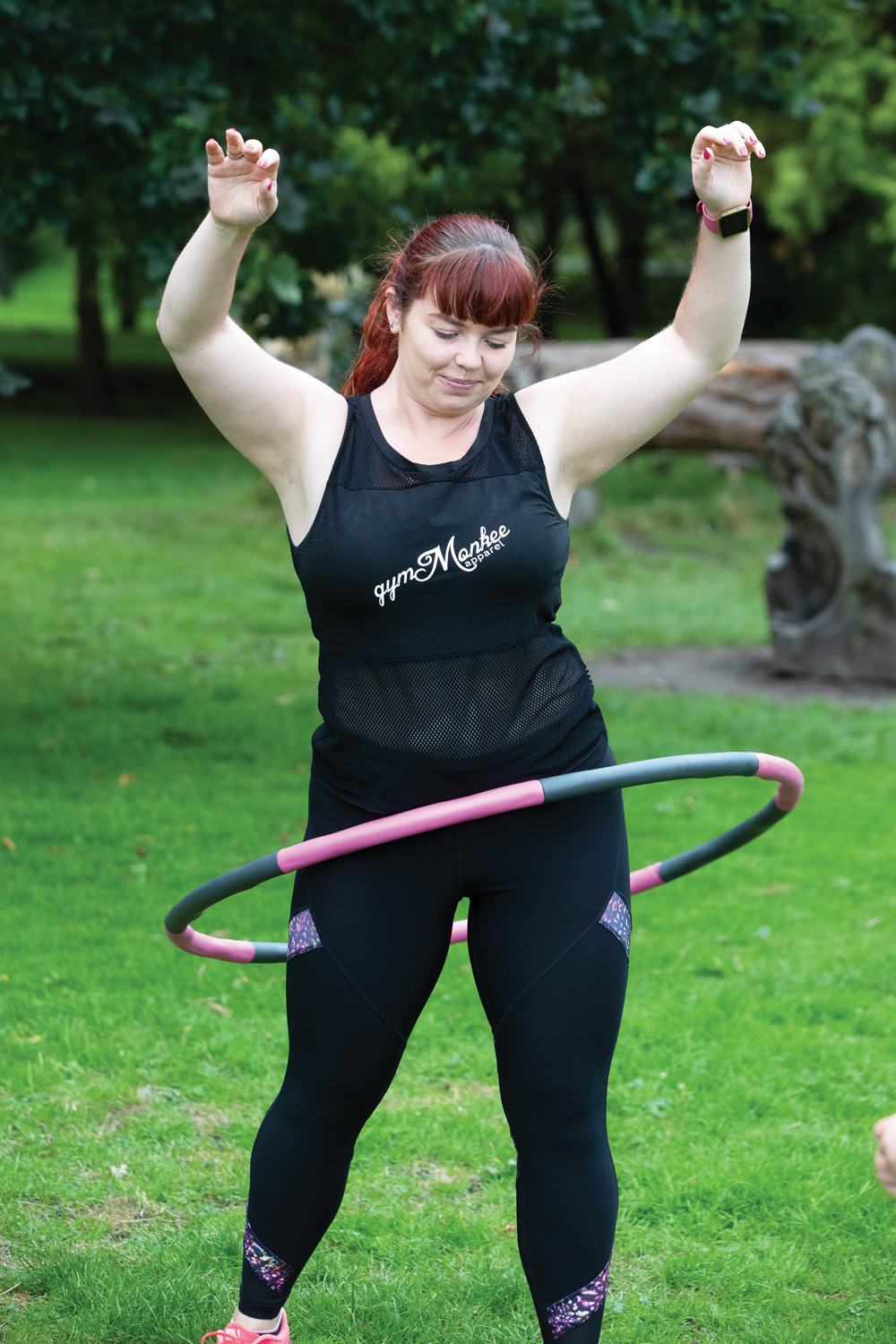 Encouraging innovation
Welcoming new ideas and approaches and supporting ambition and fresh thinking. Not being afraid to feel uncomfortable.
Section 08 - Working in partnership
Connect -

Working in
partnership
We fully acknowledge and value the strong and vibrant network of people and partners across Wales already creating innovative approaches to delivering sport.
Learning together
We now have an exciting opportunity to enhance and accelerate these partnerships, learning together and focusing our collective efforts to maximise impact.
Evolving partnerships
To enable sport to thrive and create a truly active nation, our approach to partnership development will evolve so that together we are able to respond to the changing needs and motivations of people and communities.
Collaboration opportunities
We will invite conversations and support genuine collaboration opportunities. We will work to connect and support a much broader and more diverse network of organisations, so that together we can enable everyone to enjoy all the positive benefits that sport brings. Whenever, however and for life.
A common purpose
The key driver to our work with each partner will be to develop an agreed common purpose aligned to the Vision for Sport. Our approach outlines what every partner can expect when working with us. We recognise that every partner will be making their own unique contribution and have different needs and we will agree a bespoke package of support to meet those needs.
Section 09 - Investing resources
Sport Wales
Investment
Framework
Lottery Funding Available
IN ORDER FOR SPORT TO THRIVE WE WILL NEED TO INVEST RESOURCES DIFFERENTLY.
We will align our collective resources and identify opportunities to strengthen partnerships. We will work collaboratively to develop a flexible resource model. This will enable us to better meet the differing needs of partners and respond quickly to new challenges.
We will use all of our resources – investment, services and people ‒ thoughtfully, responsibly and with maximum benefit in mind, guided by the following principles:
Incentivise positive action to encourage regular physical activity for everyone, contributing to a healthy, active, more equal and successful nation.
Encourage future thinking, innovation and managed risk. Balancing the short and long-term needs.
Partners evidencing the wider benefits and impact of sport.
Encourage partnership working and joint resourcing.
Involve a range of people in the design and development of work.
Investment Priority Areas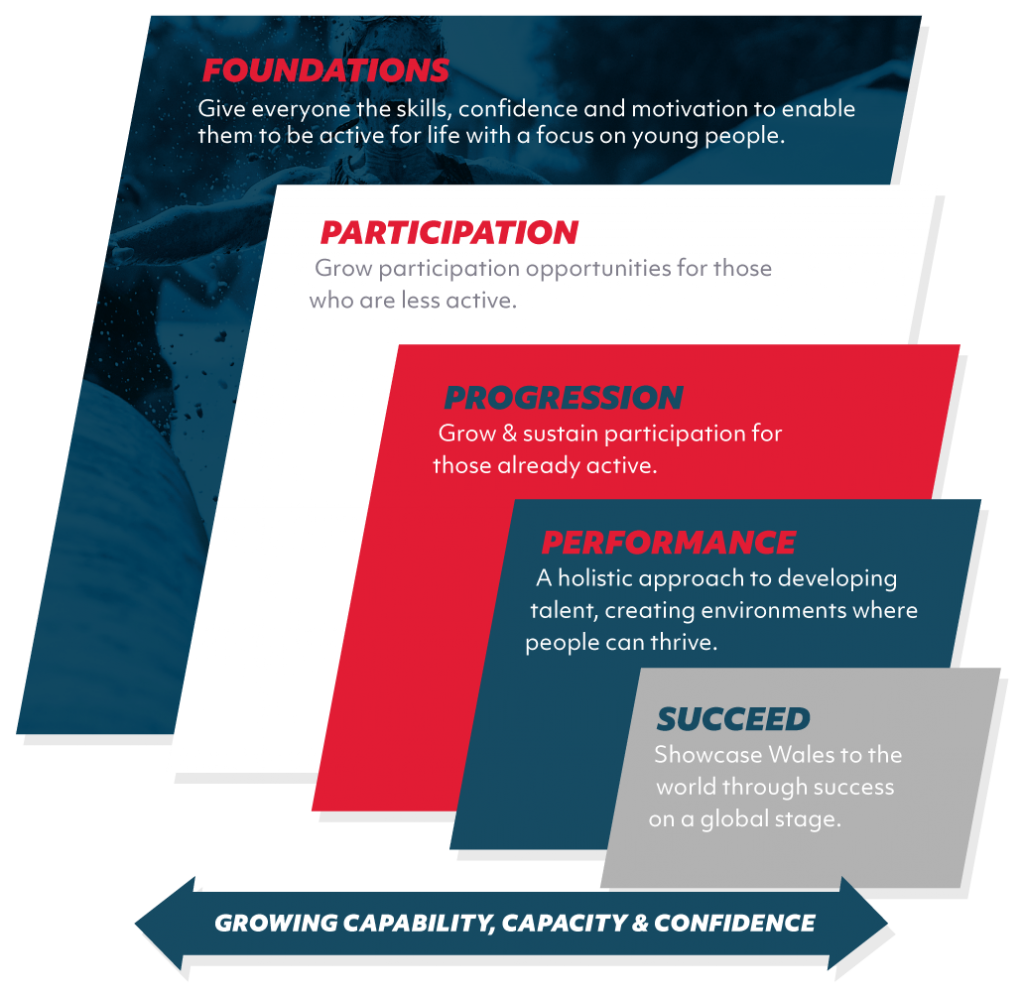 Section 10 - Strategic intent
Strategic
intent
& outcomes
Embracing the principle of integration, we have developed six statements of strategic intent with clear outcomes. These organisational outcomes, which will act as our well-being objectives, demonstrate what you can expect to see as a result of our collective work.
View the Sport Wales, Outcomes Framework here.
01
Be person-centred
The needs and motivations of the individual lead the delivery, whether just starting out, aiming to progress or striving for excellence on the world stage.
02
Give every young person a great start
Every young person has the skills, confidence and motivation to enable them to enjoy and progress through sport; giving them foundations to lead an active, healthy and enriched life.
03
Ensure everyone has the opportunity to be active through sport
Sport is inclusive and provides a great experience for all.
04
Bring people together for the long-term
There is a collaborative, sustainable and successful sport sector, led by collective insight and learning.
05
Showcase the benefits of sport
The impact of sport is evidenced, and sport's reach is fully understood, showcased and celebrated through Wales.
06
Be a highly valued organisation
Sport Wales is a respected organisation, striving to overachieve by delivering an exemplary service through valued staff.
Section 11 - Working in partnership
The future generations
well-being
goals
Our ambition is set by the following collective goals. Together, we will contribute to:
01
A prosperous Wales
Film courtesy of Commonwealth Games Council for Wales
05
A Wales of cohesive communities
06
A Wales of vibrant culture and a thriving Welsh language
07
A globally responsible Wales
The benefits of sport
Working to unleash
the benefits of
sport for everyone